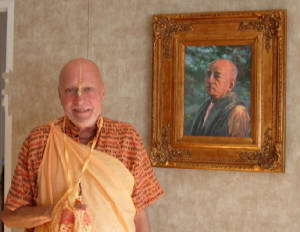 Welcome
Welcome to Camp Garuda, Center for Vedic Studies, Williston Florida. The project was founded in 2008 and is growing steadily. Devotees are dedicated to serving our beloved Spiritual Master His Divine Grace A. C. Bhaktivedanta Swami Prabhupada.

Join us for our Sunday Service every week at 12:00 noon for the offering, Arati, Bhagavad Gita class, discussion and a nice Vegetarian lunch. Camp Garuda will be open year round, please contact us if you are interested in the Youth Camp activities, Japa retreats, Bookstore, outdoor kitchen and Prasad pavilion , Harinama Sankirtan and other events.

For most small groups, use of the facility is free, donations are welcome. We look forward to seeing you as we expand our programs. Contact Cyavana Swami, camp host at 352-528-5496 or send us an email at campgaruda@gmail.com Visit our facebook page for more picture albums and Newsletter.

https://www.facebook.com/campgaruda108

Thank you. All Glories to Srila Prabhupada !

Cyavana Swami

Hare Krishna!
Camp Garuda is located near Williston, in the beautiful pine hills of North Florida. Close to Manatee Springs, Rainbow Springs, Cedar Key, and all the North Florida Hare Krishna Centers.
The Center will serve our entire Vaisnava community with the Sunday Feast, Sankirtan Preaching, Guest House, camping, and facility for outdoor activity and special events.
The Lodge houses Lord Jagannatha's Temple, Guest Rooms, full kitchen and dining areas, and office. Campsites can accommodate tents or any size RV. New Temple construction will begin soon.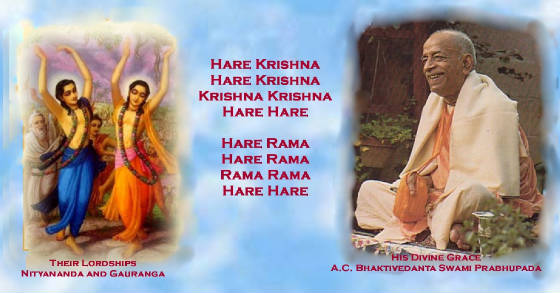 The Sunday Program begins at 12 Noon each week at Lord Jagannatha's Temple located in the Guest Lodge at Camp Garuda. We invite and welcome all devotees and anyone interested in Bhakti-yoga to come and participate. For those who may be new to Krishna Consciousness, we certainly welcome you and are looking forward to answering your inquiries.
Lord Jagannatha's Temple

* Bhakti-Yoga Classes

* Full kitchen and dining

* RVs welcome

* Outdoor Kitchen and Prasad Pavilion

* Tent sites

* Laundry and shower house

* Open Year round

* Close to Manatee Springs, Rainbow River,

and Cedar Key on Florida's Nature Coast.

* Short drive to all North Florida Hare Krishna

Centers

* Family and Group discounts

Lord Jagannatha's Temple and Lodge